Celebrities
Rajkummar Rao(Aaj se Thora Kam)
Eat Right India is a people's movement in which everyone has a role to play. Celebrities, as powerful social influencers and role models, especially for the youth, can be instrumental in bringing about social change by promoting the right eating habits among citizens.
To reach out to people, FSSAI engages with various celebrities in the field of cinema, music, culinary arts as well as sports from time to time, to spread messages on food safety and healthy eating habitsamong their fans and followers.
During the launch of The Eat Right India movement in 2019, FSSAI unveiled a nation-wide campaign 'Aaj se thodakam', featuring the famous Bollywood National Award- winning actor Shri Rajkummar Rao to nudge citizens to reduce salt, sugar and fat in their diet. The campaign is a part of the regulator's Eat Right movement, which covers food companies, retailers and restaurants and aims to promote healthy and well-balanced diet.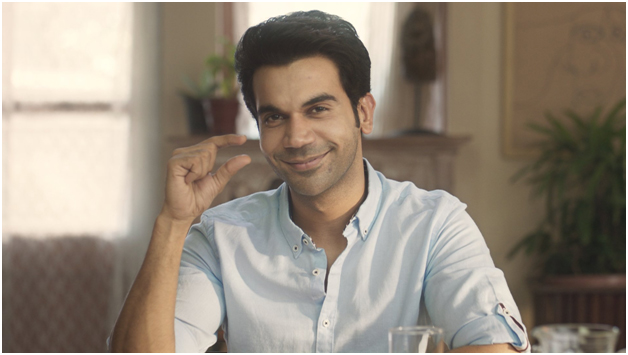 In the words of Rao, "I feel honored and very inspired to have joined the Eat Right India envisaged by the Food Safety and Standards Authority of India (FSSAI) under the aegis of Ministry of Health and Family Welfare. Let's all join hands together and begin an Eat Right Movement to fight and win the battle against NCDs. Together we can motivate each other to promote healthy lives for a better future of our country."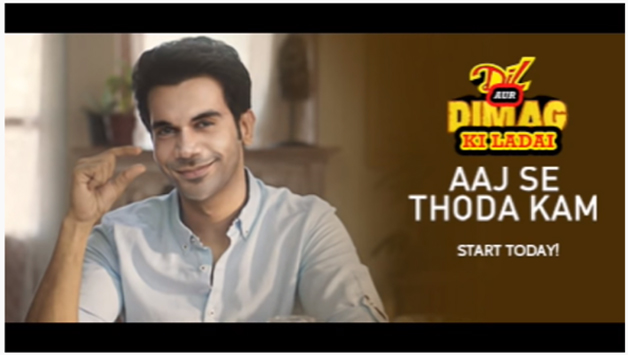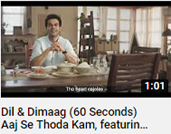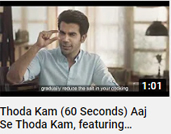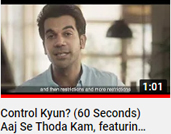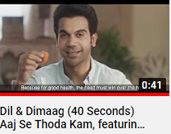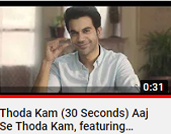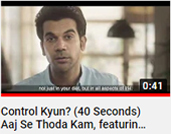 For other languages please
Click here
Virat Kohli: Plus Minus Ka Khel
To further enhance the effectiveness of the message 'Aaj Se ThodaKam' and '+F Symbol', FSSAI launched an online campaign with Ace Cricketer and Indian Cricket term caption Shri Virat Kohli. Kohli joined this movementby urging citizens to follow the simple "Plus-Minus" formula.
In the words of Kohli, "We need to "minus" or minimize salt, sugar and fatand "plus" or add fortified foods. Eat Right, Stay Fi.Tabhi India, Super Hit"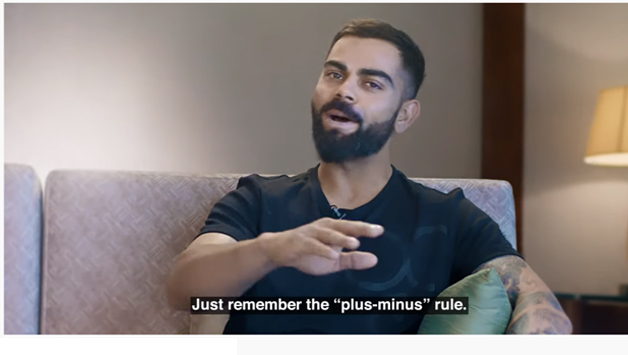 SakshiTanwar: +F Dekha Kya?
Ms. Sakshi Tanwar, famous television actor and household name, endorsed fortified staples- edible oil, milk, double fortified salt, wheat flour and rice with added key vitamins and minerals to reduce micronutrient deficiencies. She, through the "+F Dekha Kya?" Campaign, urged citizens to look for fortified foods marked with the "+F" logo for better health and a better life.
"Take responsibility of your health and diet. Just remember to read the +F sign whenever you pick up atta, rice, oil, milk and salt. So I will come and ask you Dekhs Kya, +F?"
Link:
https://www.youtube.com/watch?v=iQ0gn8AXMfU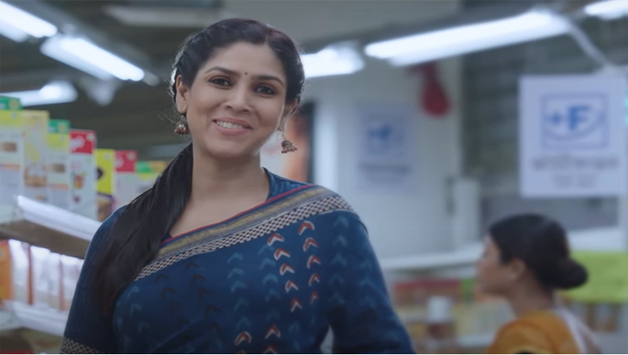 For other languages please
Click here
Audio
Hindi
Konkani
Assamese
+F Fortified Food- Sakshi Tanwar
Aaj se Thoda Kam- Rajkumar Rao
Garo
+F Fortified Food- Sakshi Tanwar
Aaj se Thoda Kam - Rajkummar Rao
Khasi
+F Fortified Food- Sakshi Tanwar
Aaj se Thoda Kam - Rajkummar Rao
Mizo
+F Fortified Food- Sakshi Tanwar
Aaj se Thoda Kam - Rajkummar Rao
Sangram Singh: Fitness
Mr. Sangram Singh, an Indian wrestler, actor, motivational speaker, philanthropist and health guru endorse the Eat Right India movement by FSSAI. Mr. Singh talks about the role of physical activity and daily fitness in ensuring a right balance along with safe and healthy eating habits.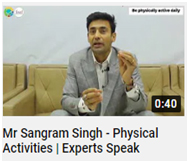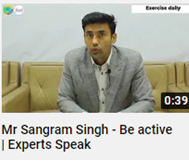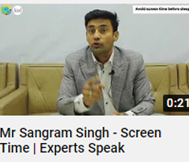 Mr. Sangram Singh has also reached out to his fans via his social media accounts during the turbulent times in the wake of COVID-19 Pandemic and advised them on fitness and health during the lockdown, in association with FSSAI and MyGov
Celebrity Endorsement during COVID-19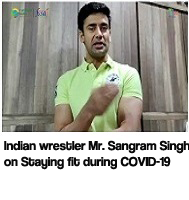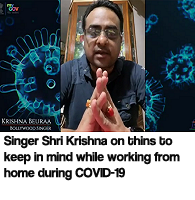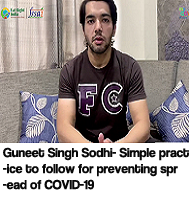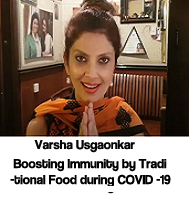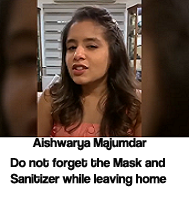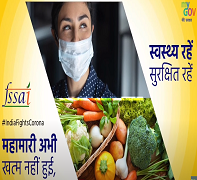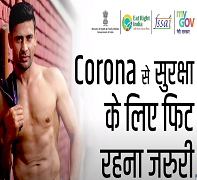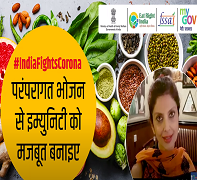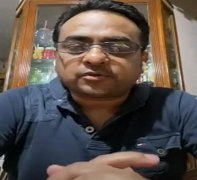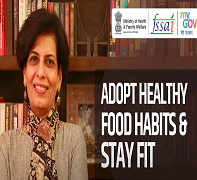 Scroll