REDUCE SUGAR
SUGAR
Sugars are type of simple carbohydrates that tastes sweet and occur naturally in fruits and vegetables. Processed sugars when added to food and beverages by manufacturers, chefs, cooks, and consumers at home are called added sugars. Added sugars available in the form of granules, cubes, powder, syrups, etc. are termed as "empty calories" as they have no nutritional value (they contain no vitamins and minerals except simple carbohydrates). Consuming too much added sugar contributes to greater risk of obesity, diabetes and heart diseases.
How to train your taste buds towards sugar reduction ?
Support by Food Businesses
As part of the 'Eat Right India' movement', food businesses have committed to promote healthier food options in several ways.
These include-
Reformulation of food products by major food companies to reduce the content of sugar and salt in packaged food.
Provision of healthier food options by the food services sector and introduction of menu labelling on nutrition information.
Promotion of healthier food options and responsible retail practices by food retailers and e-commerce players.
Phasing-out of trans-fats in food products by the edible oil industry, bakeries and 'halwais' towards a 'Trans-fats-free India by 2022': India@75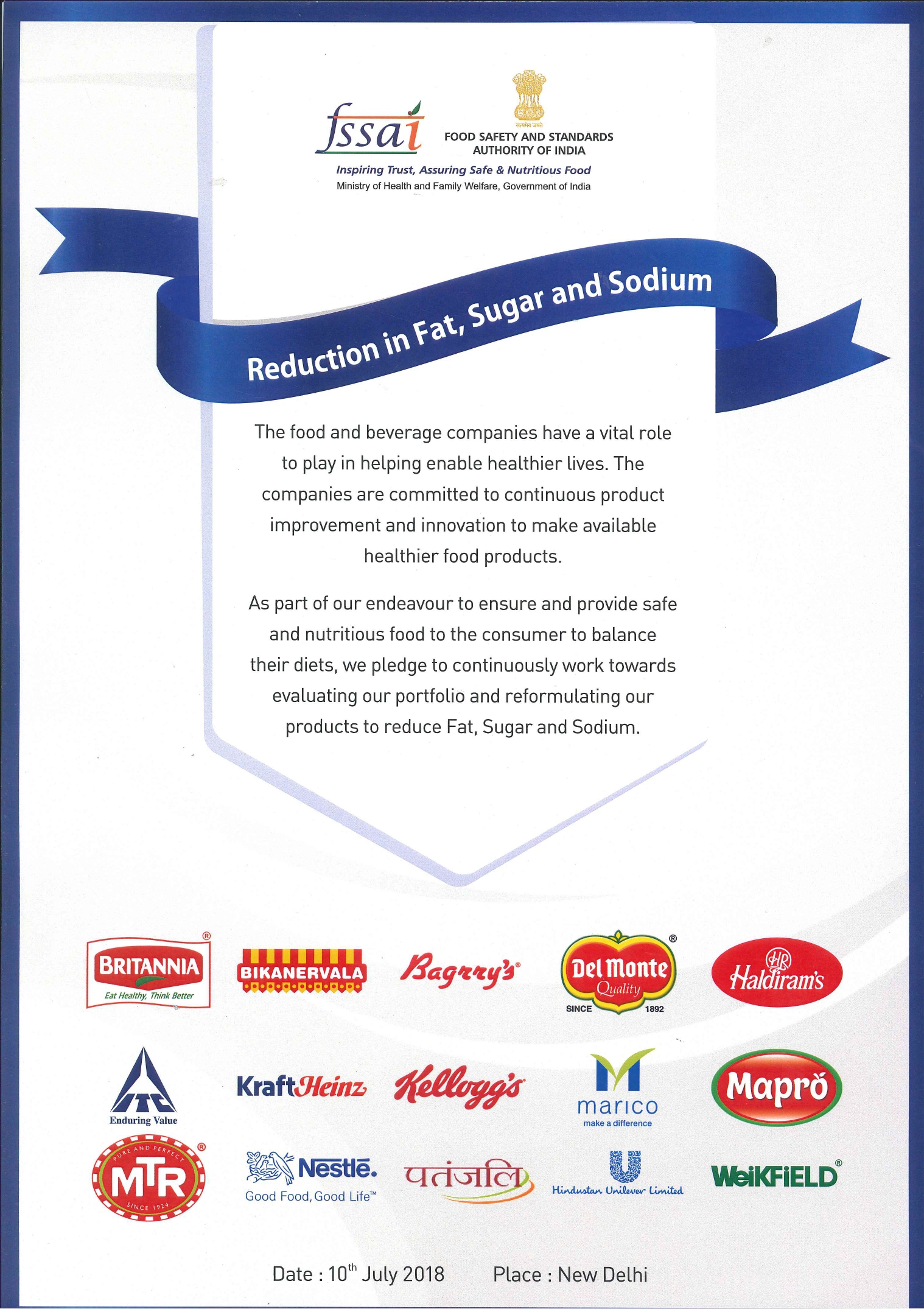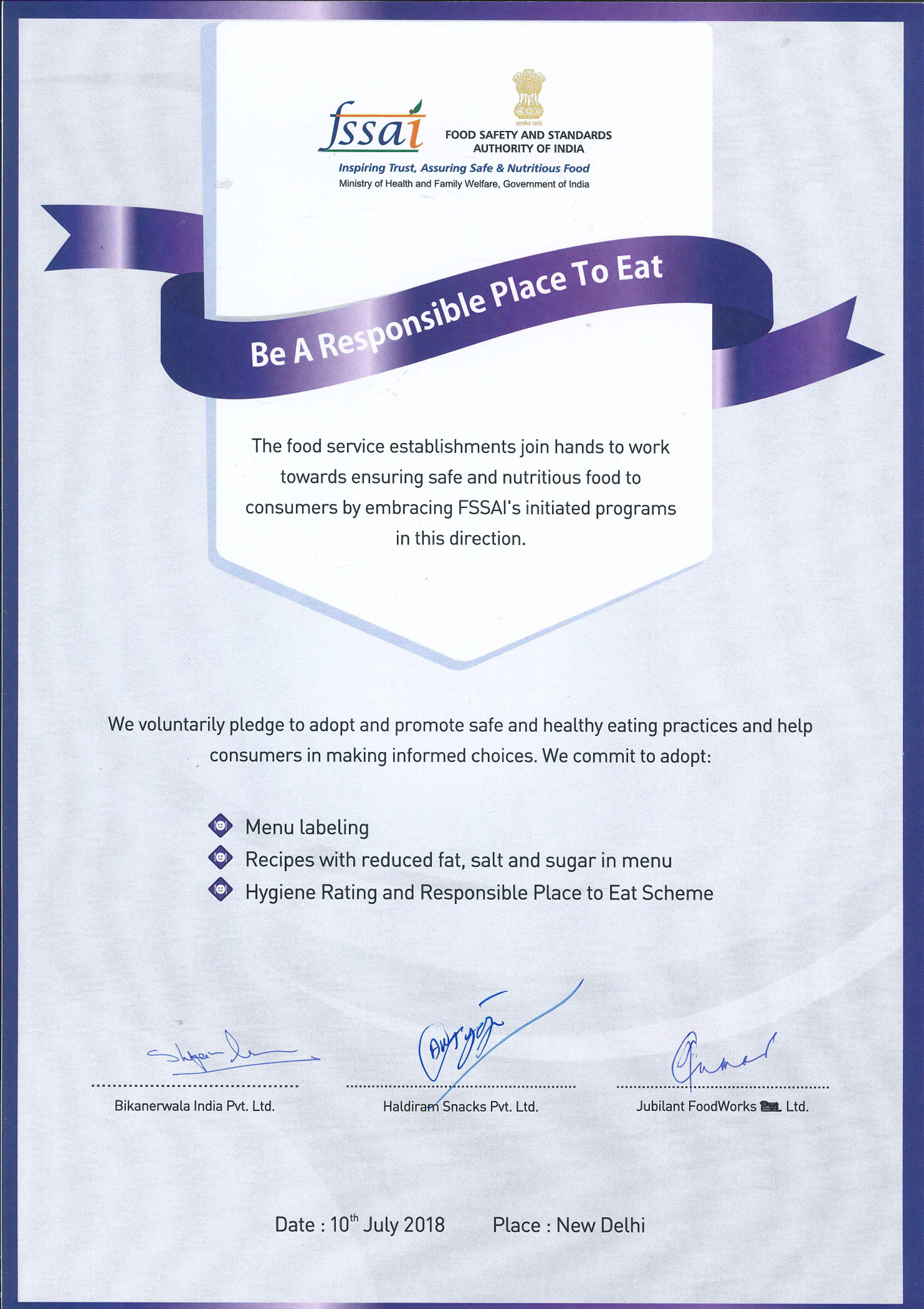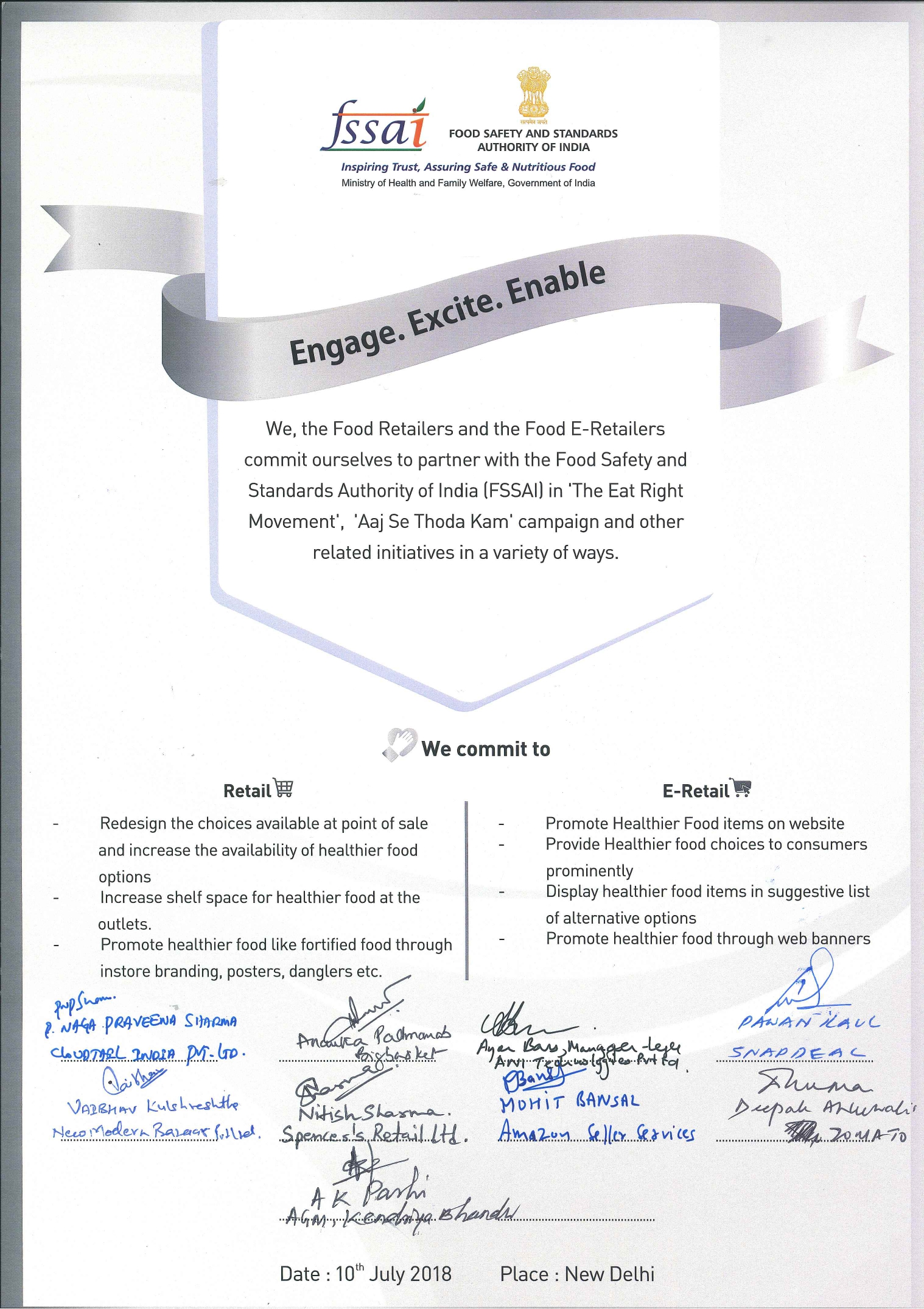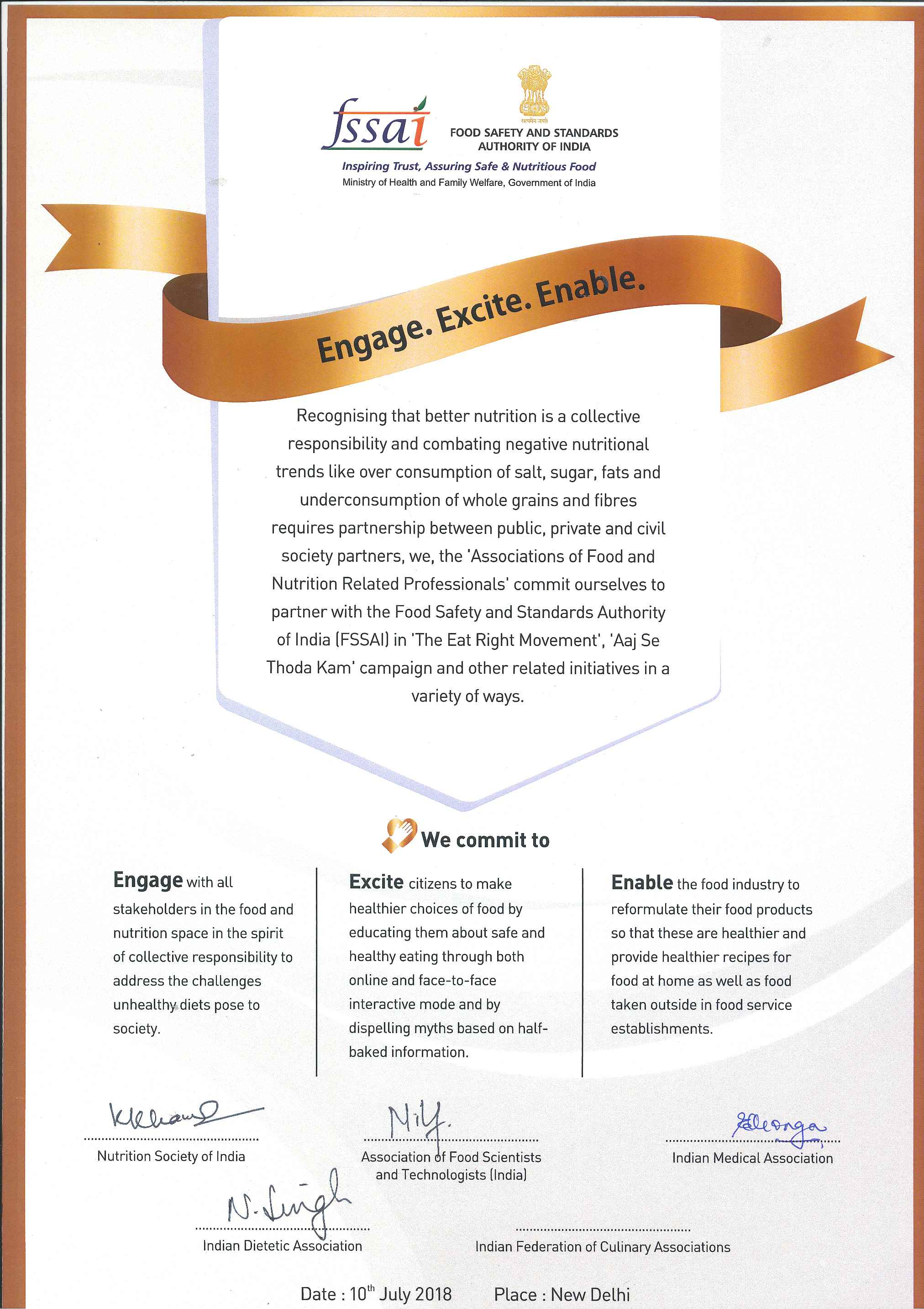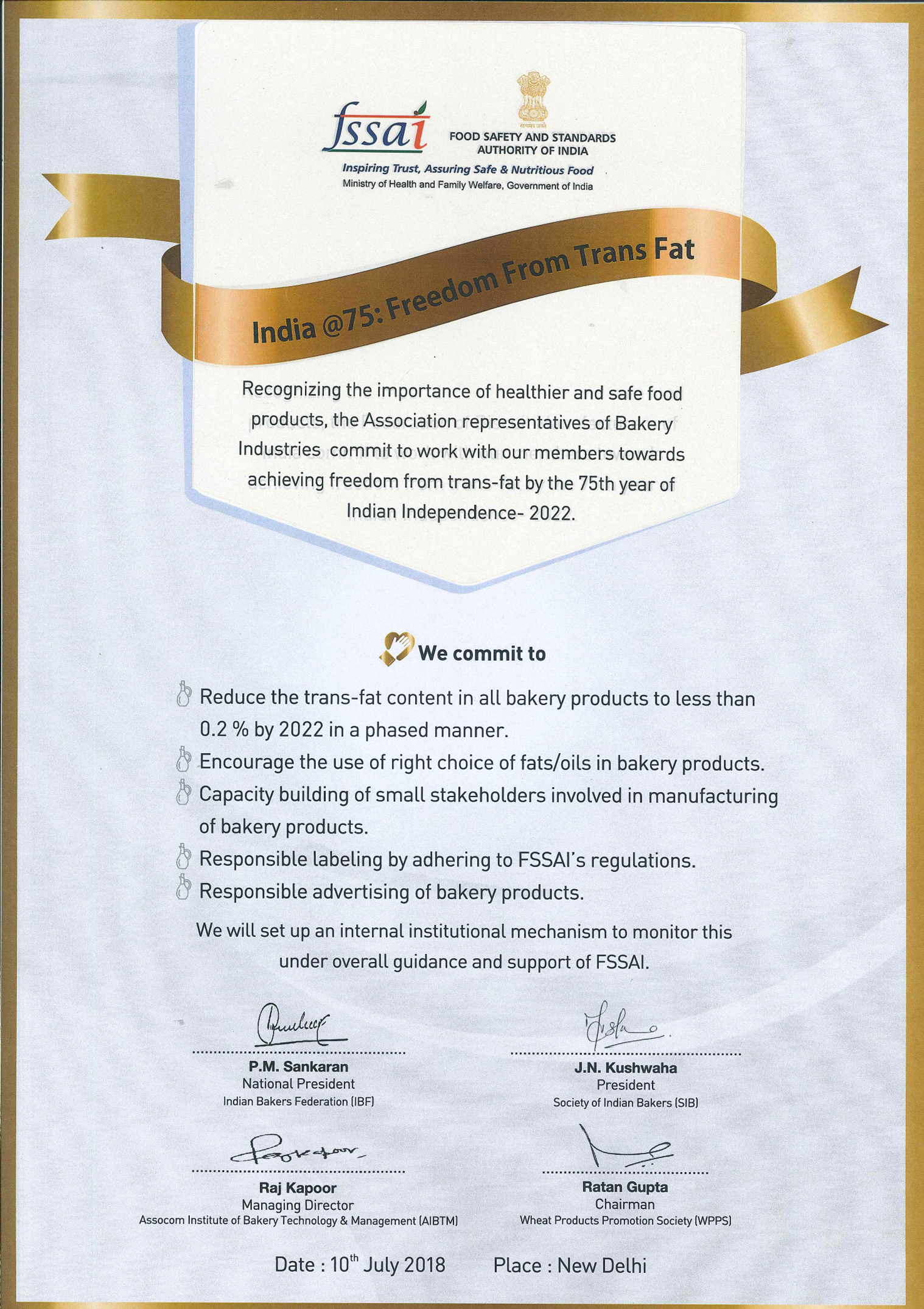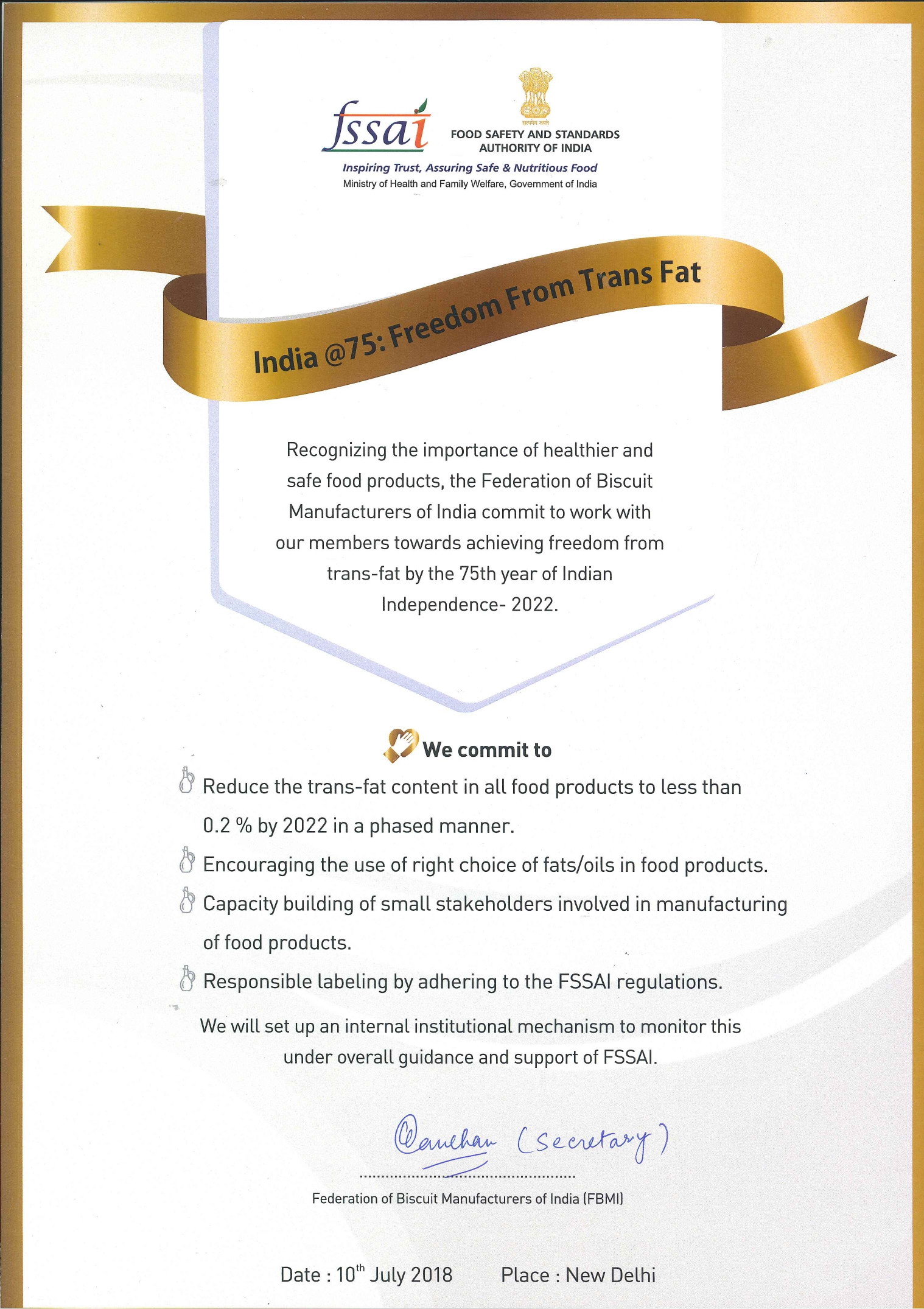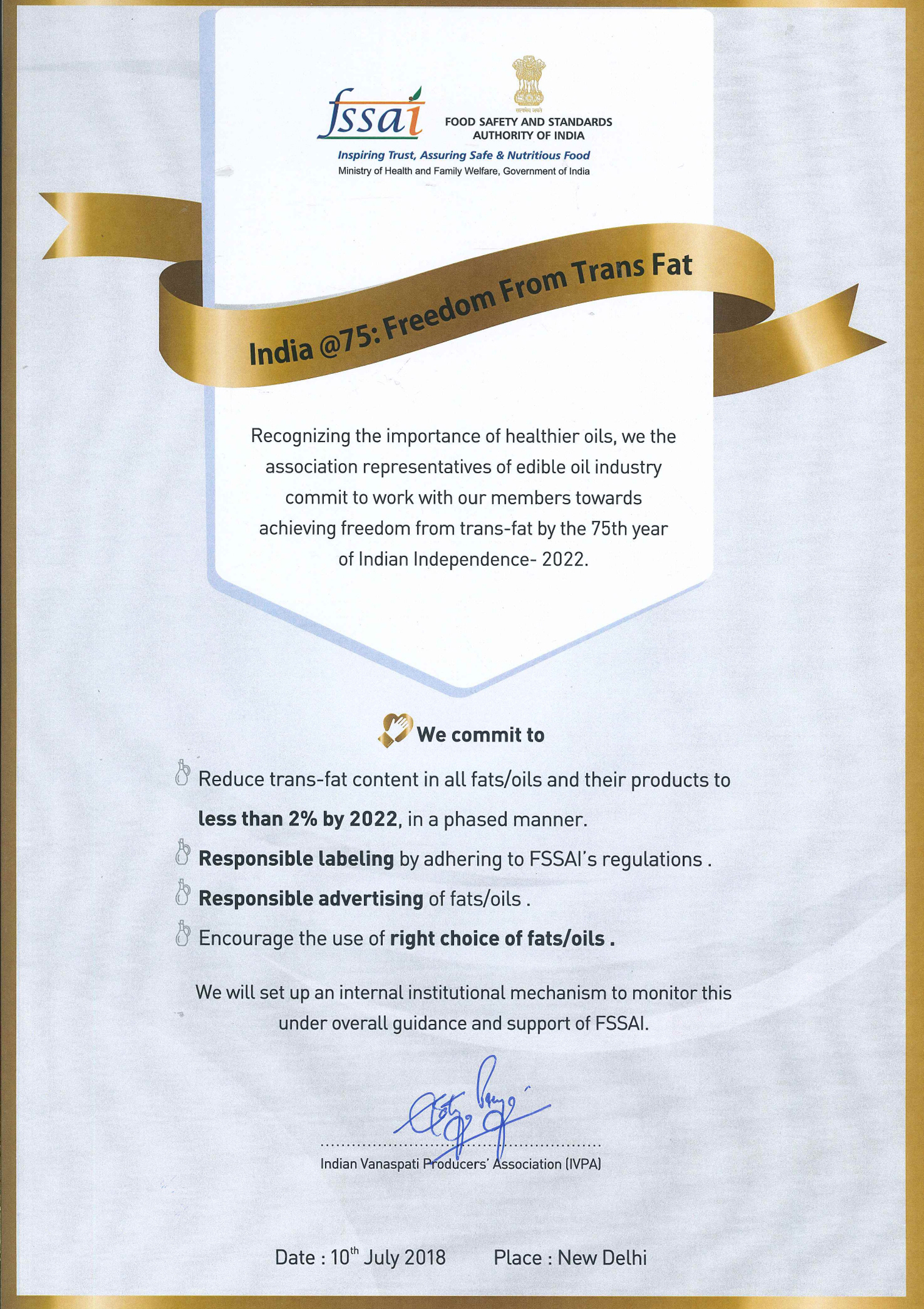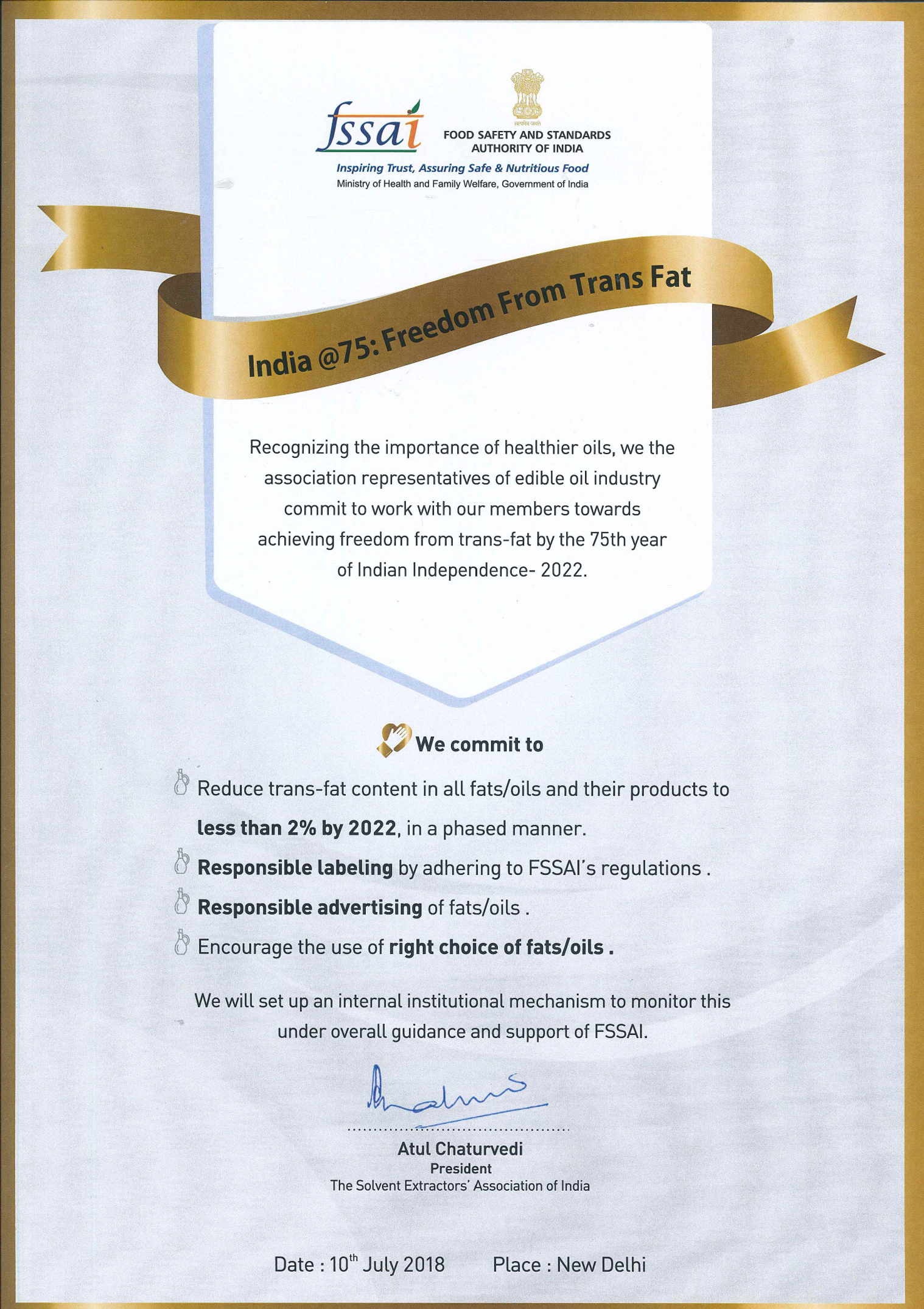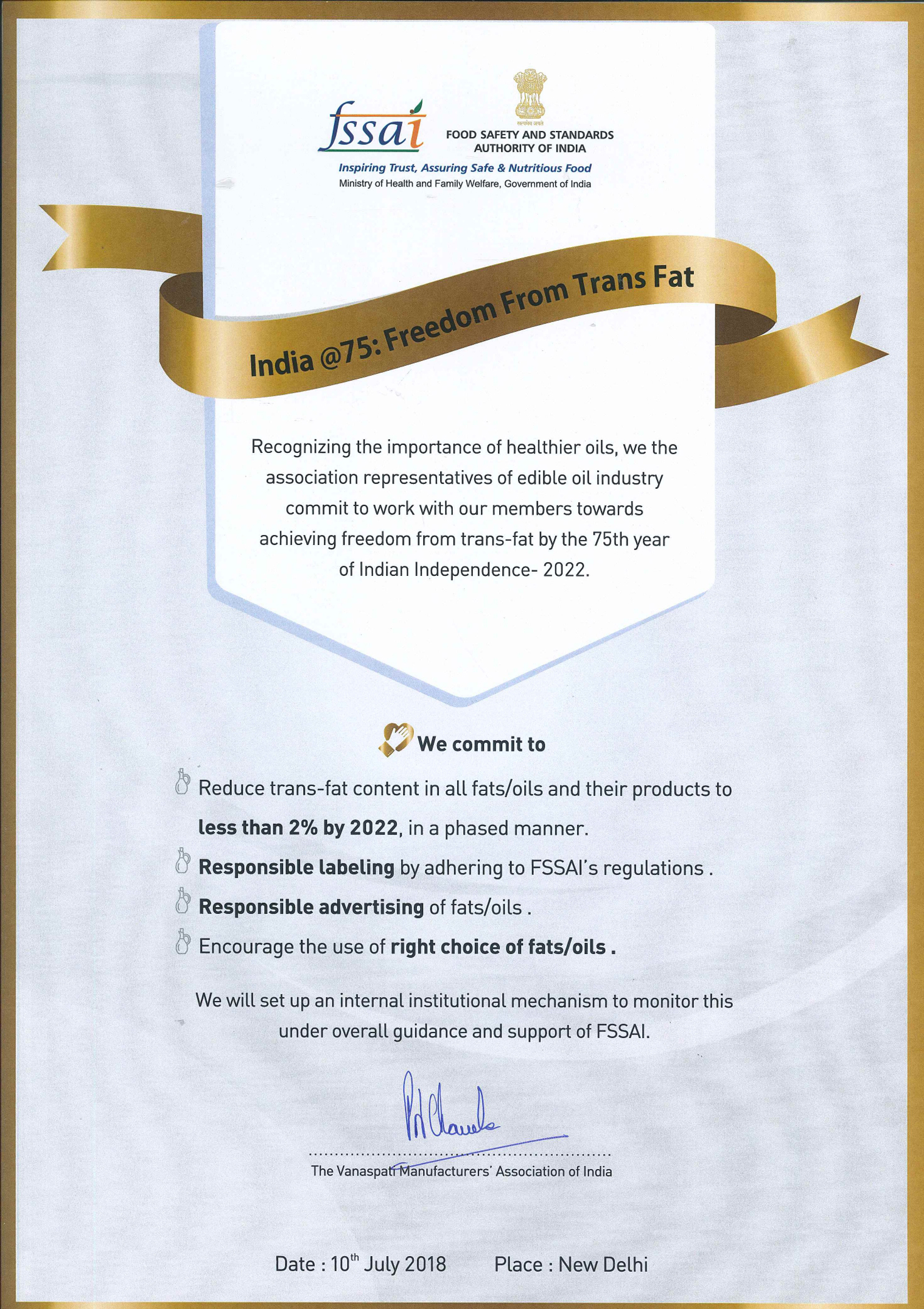 Scroll