Reduction of Fat, Sugar and Salt

High fat, sugarand salt (HFSS) foods are processed foods which usually contain highlevels of,
AND/ OR
AND/ OR
AND/ OR
AND/ OR
Total fat
Saturated fat
Trans fat
Added Sugar
Salt
Regular and excess consumption of foods high in fat,sugar and salt leads to obesity and is a risk factor for diabetes, high blood pressure, heart diseases and other non-communicable diseases (NCDs). Therefore, it is of utmost importance to reduce the consumption of HFSS foods in our daily diet.
We all know that food habits (dietary behaviour) cannot change overnight and it takes a lot of conscious steps to avoid unhealthy dietary behaviour. In order to instil confidence among citizens that even a small change in the diet can bring about a positive significant change on their health, FSSAI initiated a nation-wide social media campaign -"Aaj Se Thoda Kam" starring Mr Raj Kummar Rao. The objective of the campaign is to bring about dietary modifications to reduce the diet-related non-communicable diseases like diabetes, hypertension, heart diseases, etc. It encourages the consumers to gradually decrease the consumption of salt, sugar and fat; and manufacturers to reformulate their products.
"Aaj Se Thoda Kam"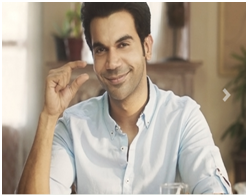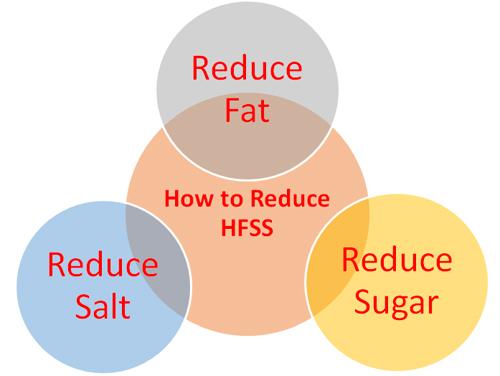 Tel, Cheeni aur Namak Thoda Kam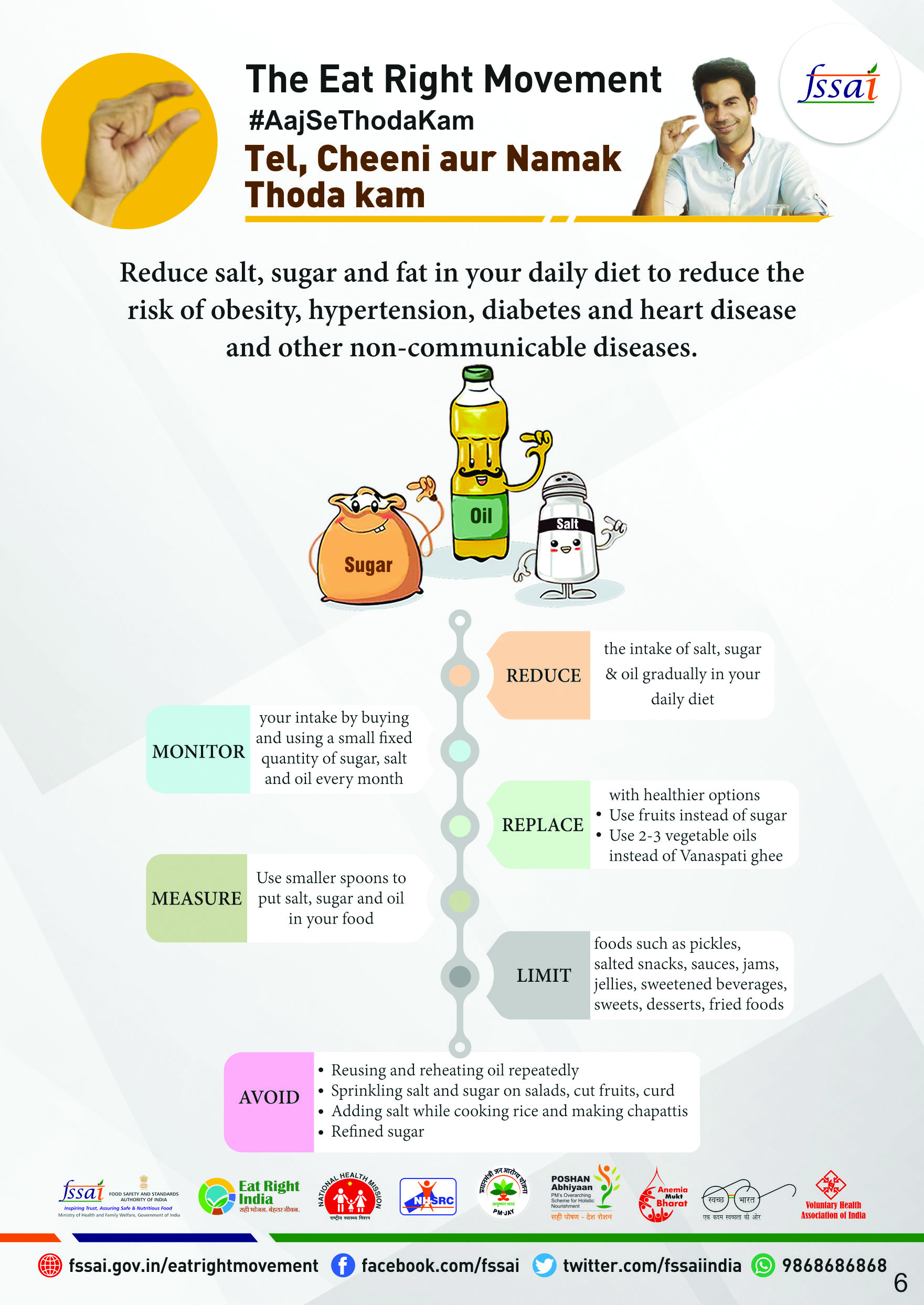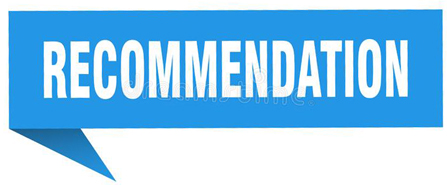 Total Fat ≤65 g/day
Trans Fat≤ 2 g/day
Sugar≤ 25 g/day
Salt≤ 5 g/day
Scroll