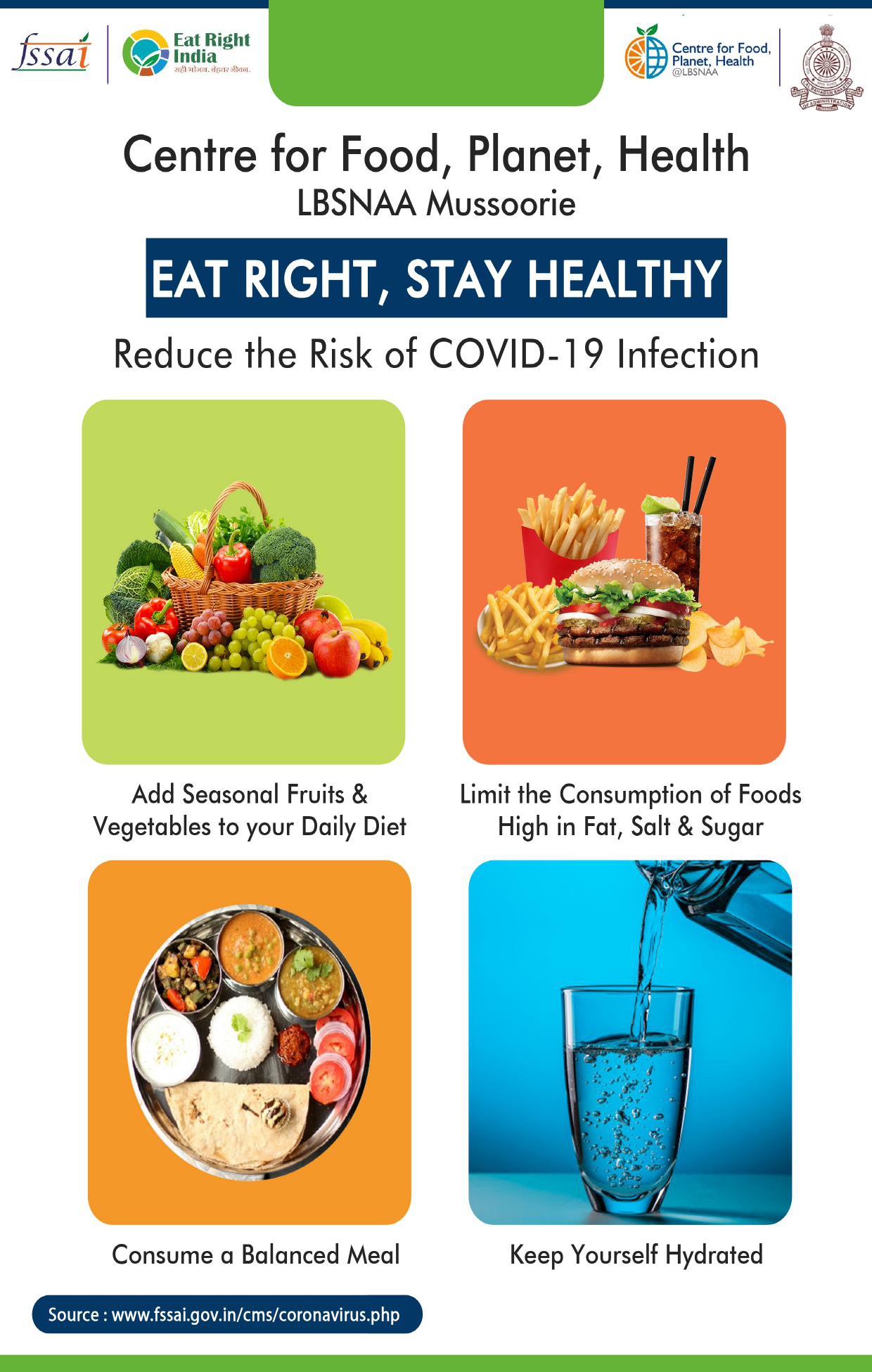 Covid – 19 Awareness Flyer Reduce the risk of Covid - 19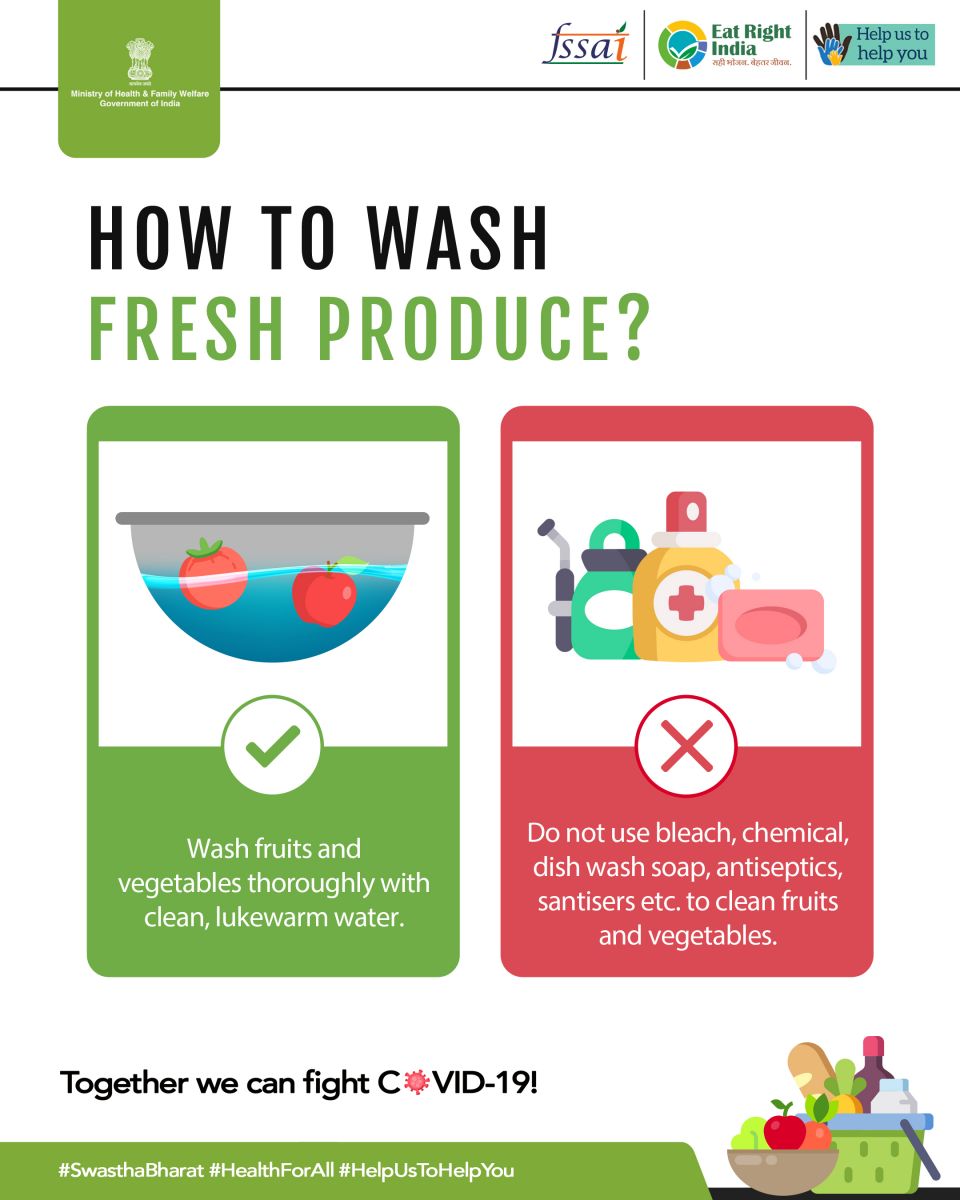 How to wash fresh produce?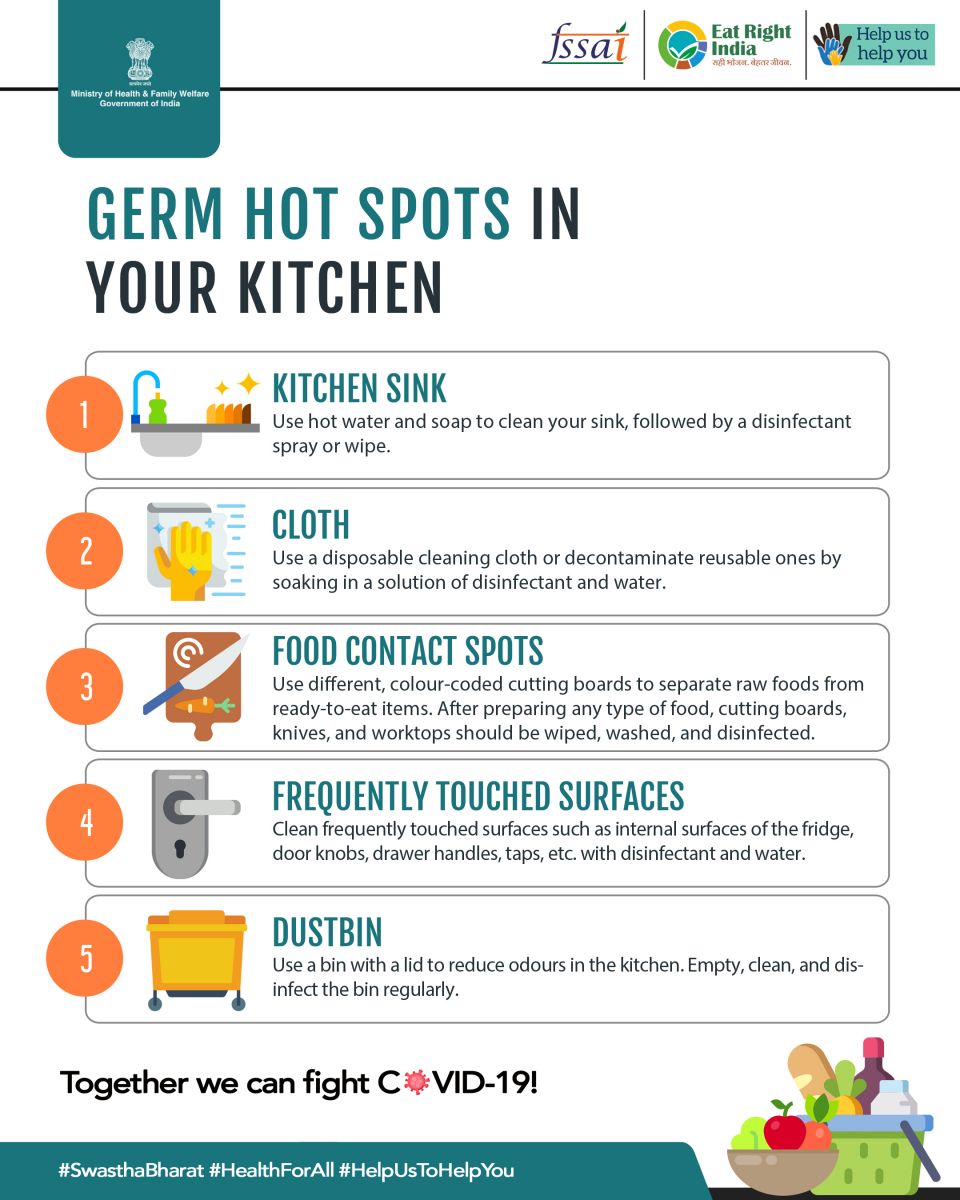 Germ Hot Spot in your Kitchen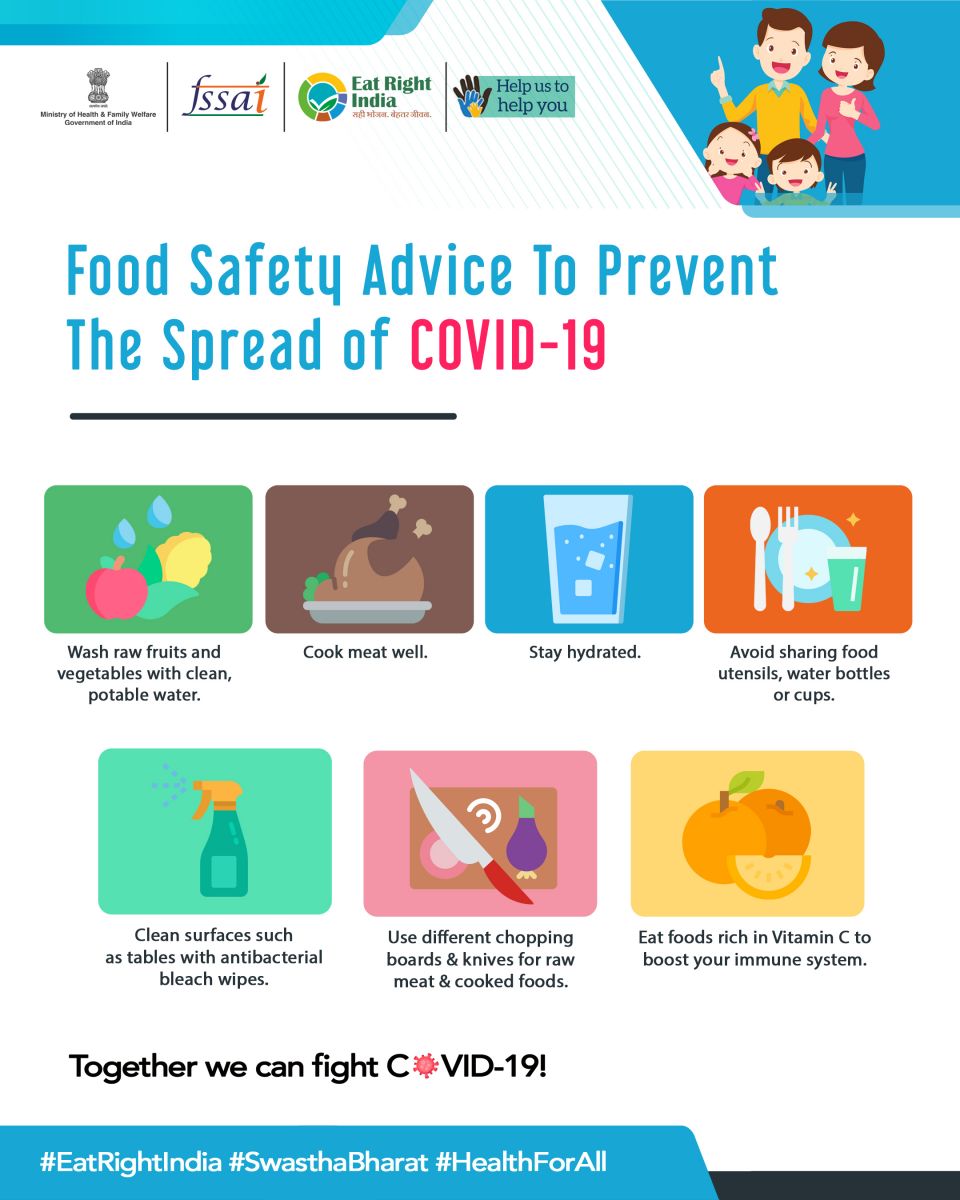 Food Safety Advice to prevent the spread of COVID -19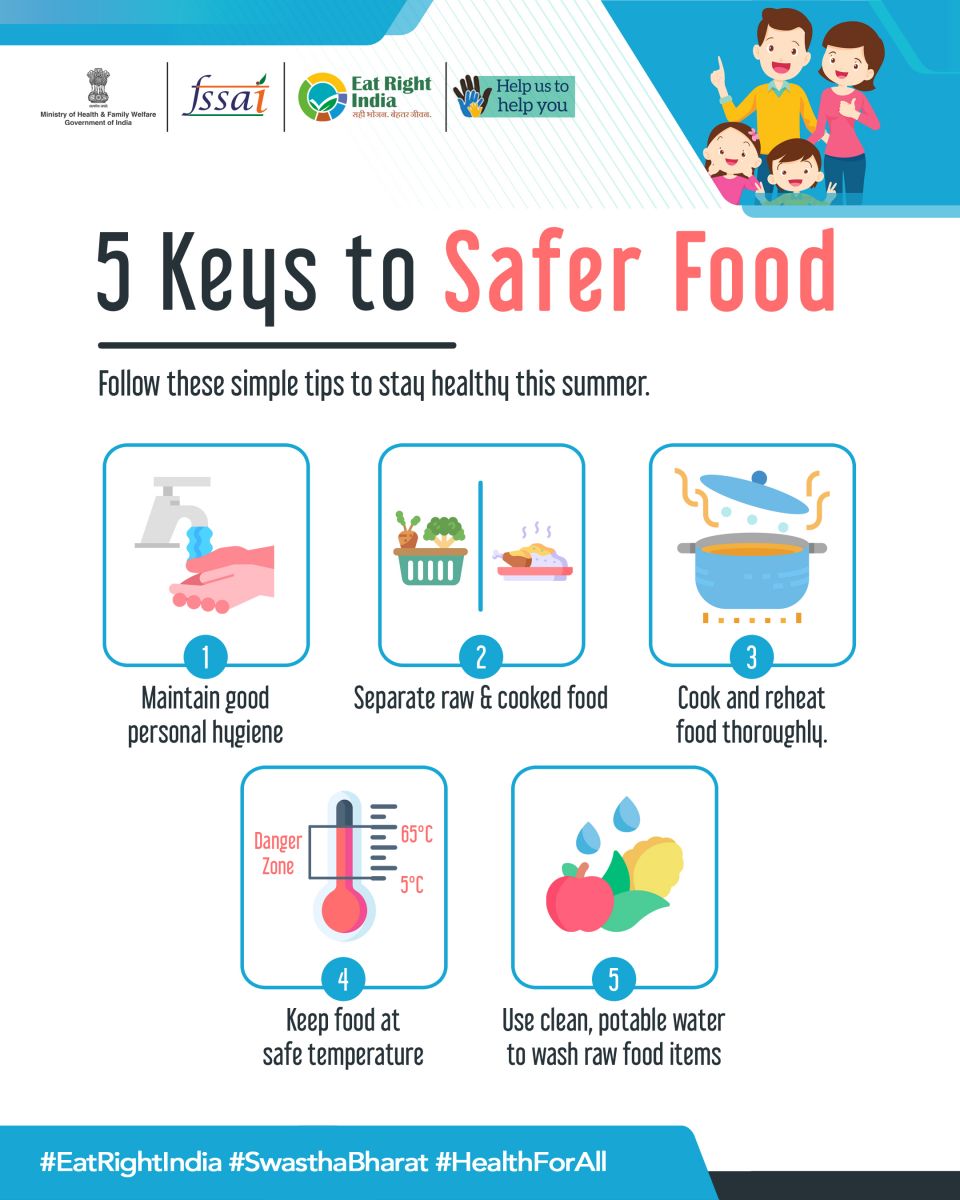 5 keys to safer food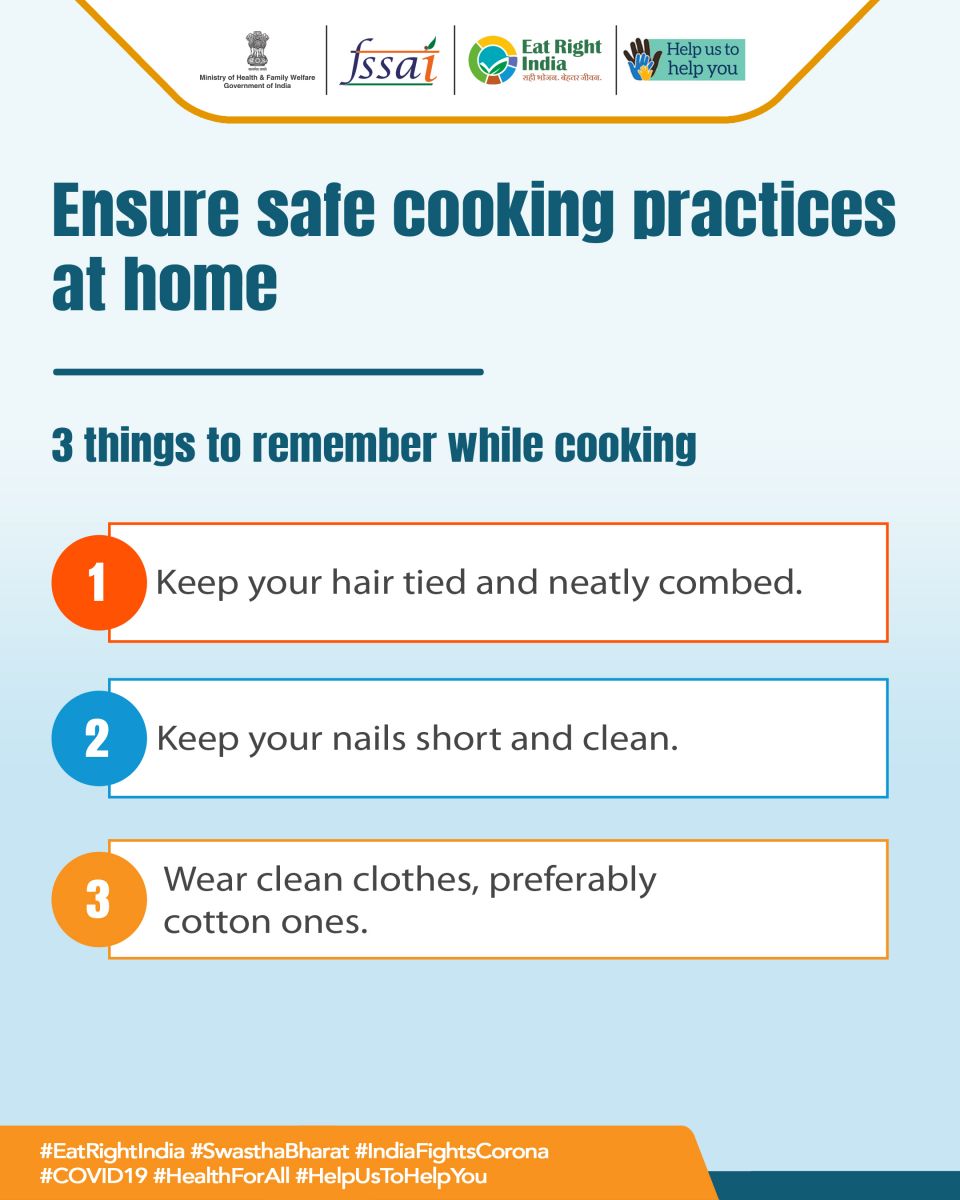 Ensure safe cooking practices at home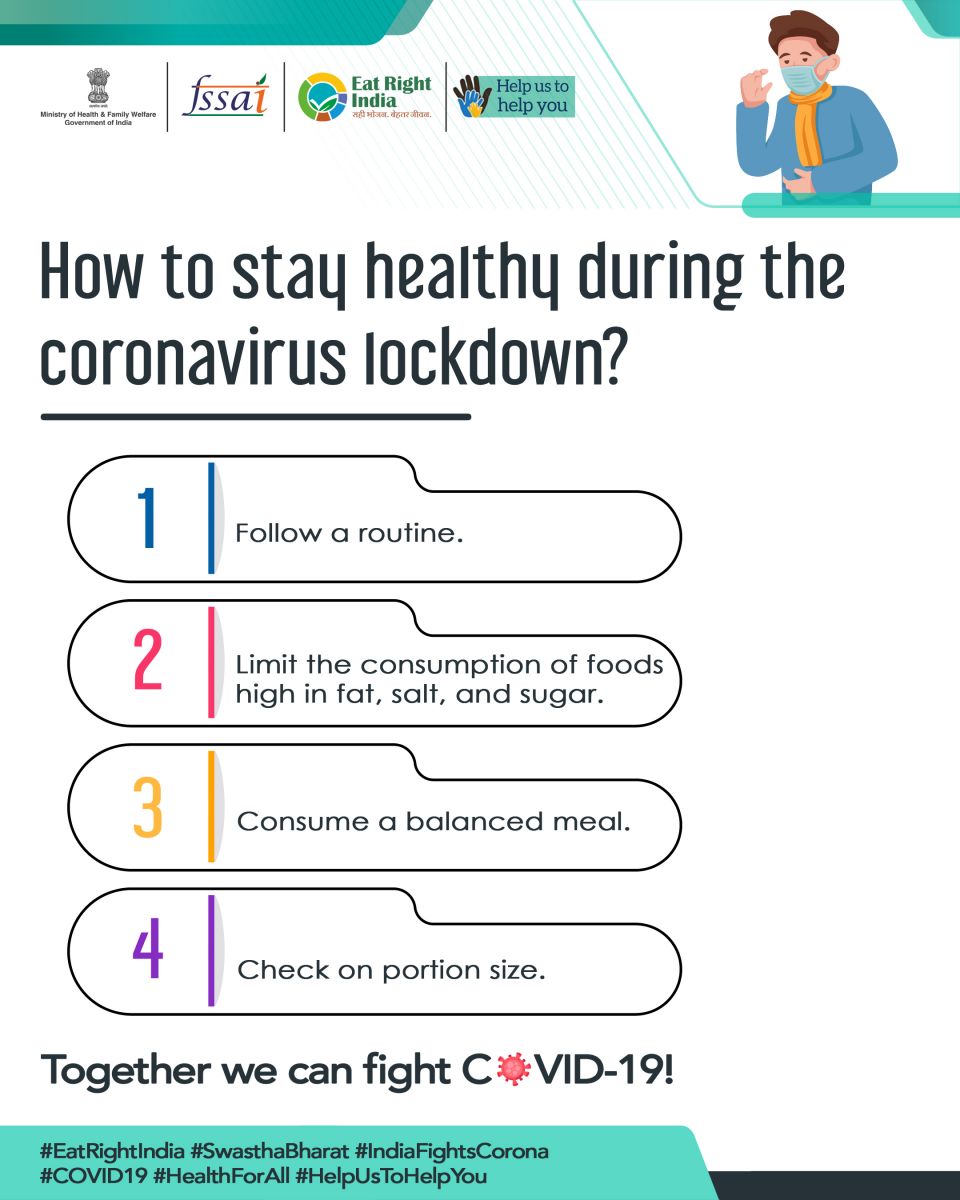 How to stay healthy during the coronavirus lockdown?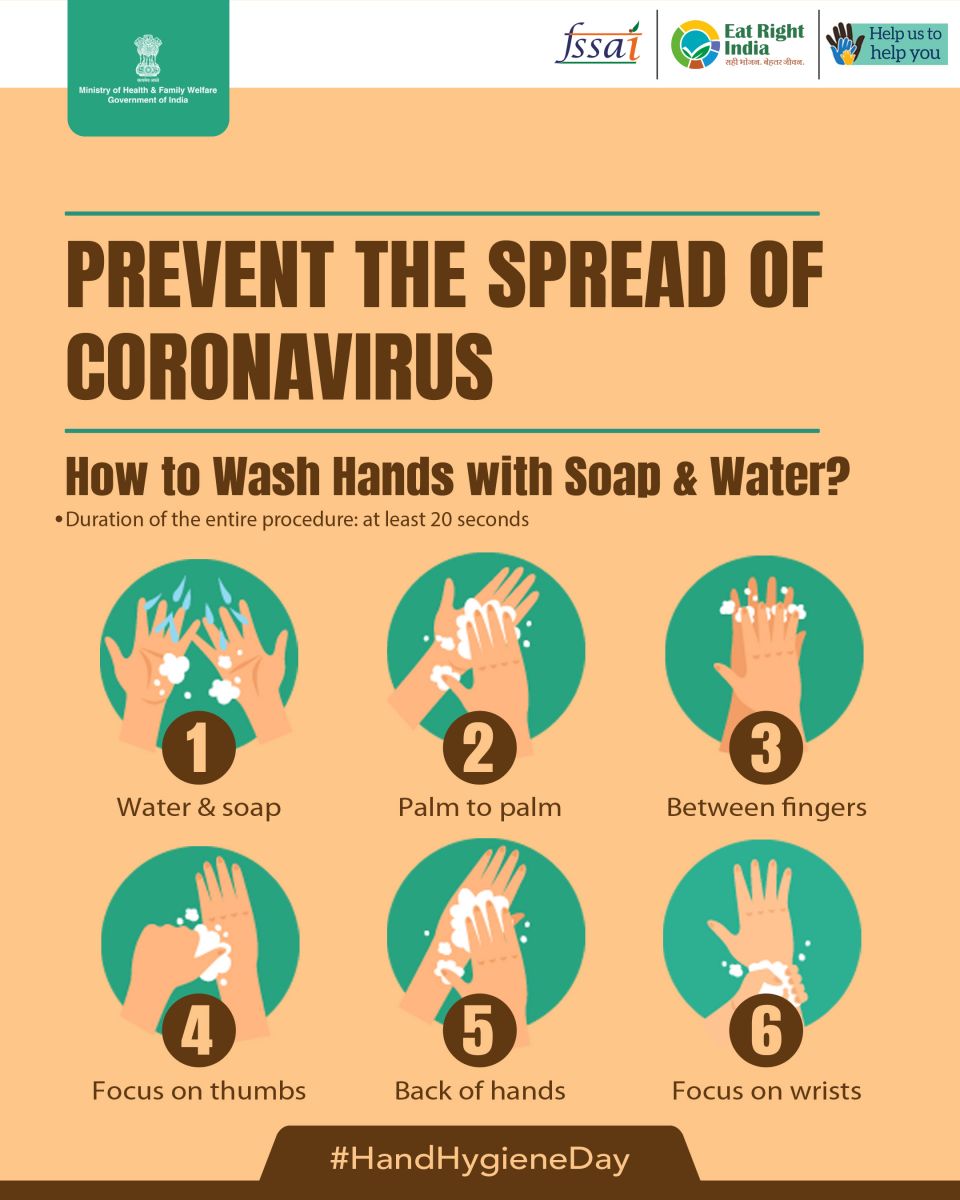 How to Wash Hands with Soap & Water?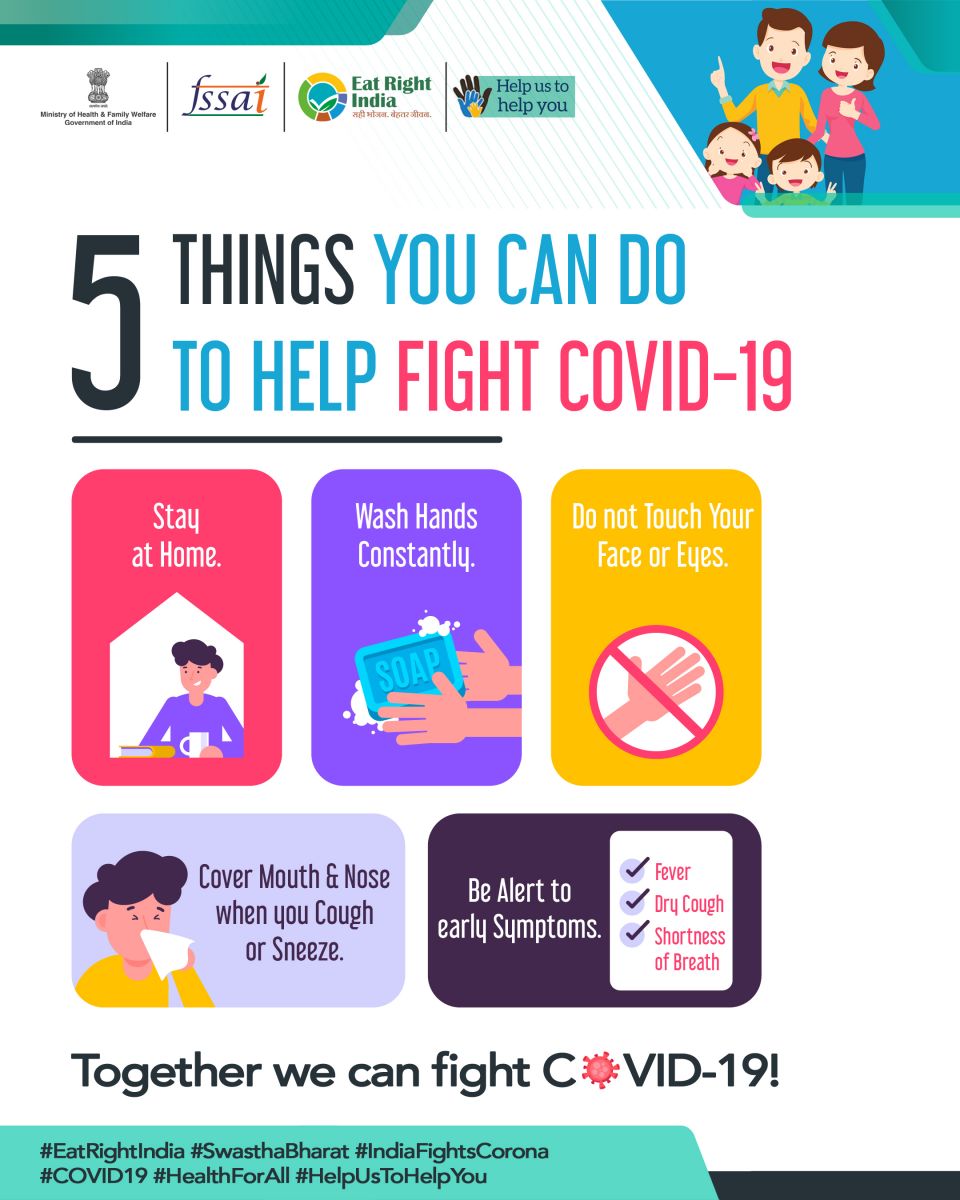 5 things you can do help fight COVID-19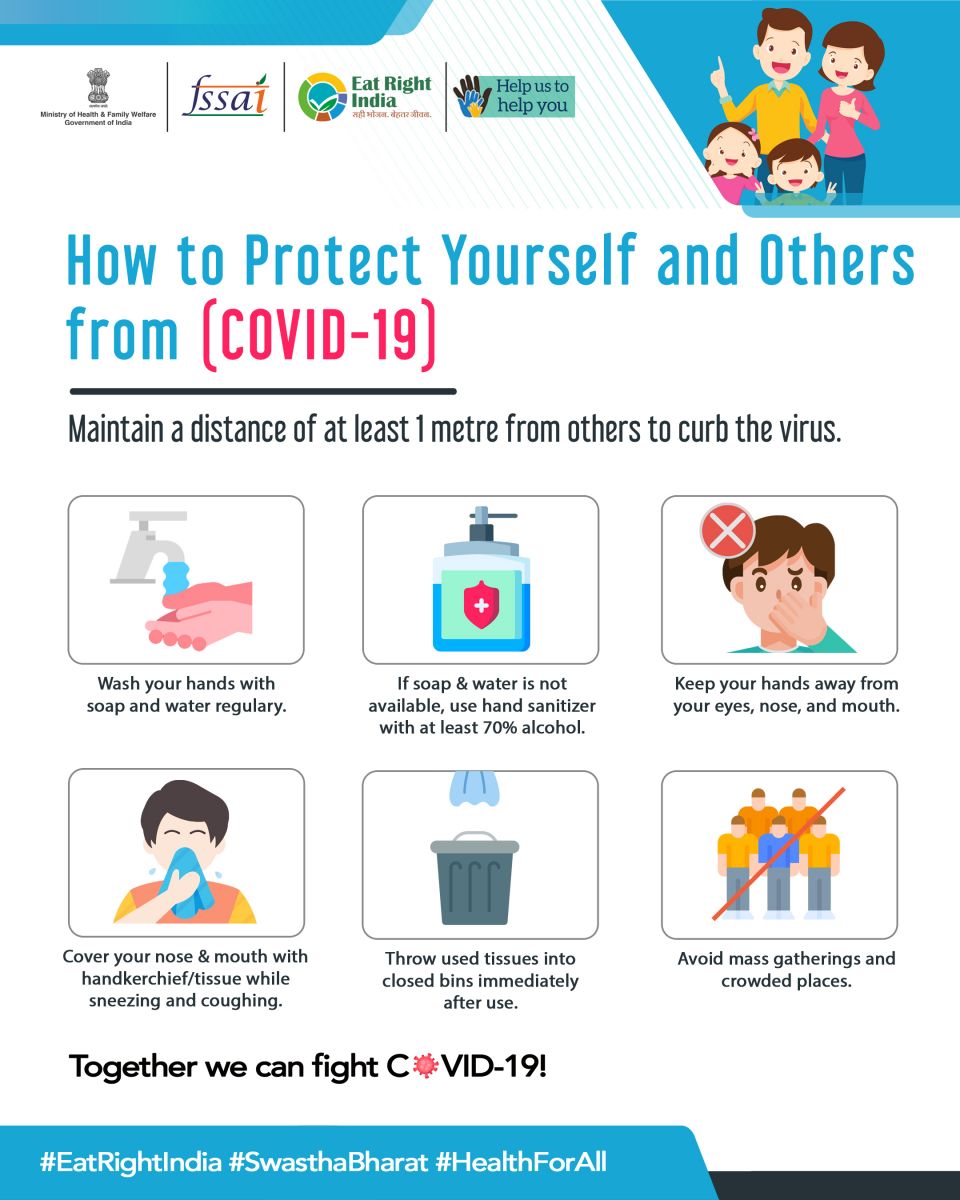 How to protect yourself and other from (COVID - 19)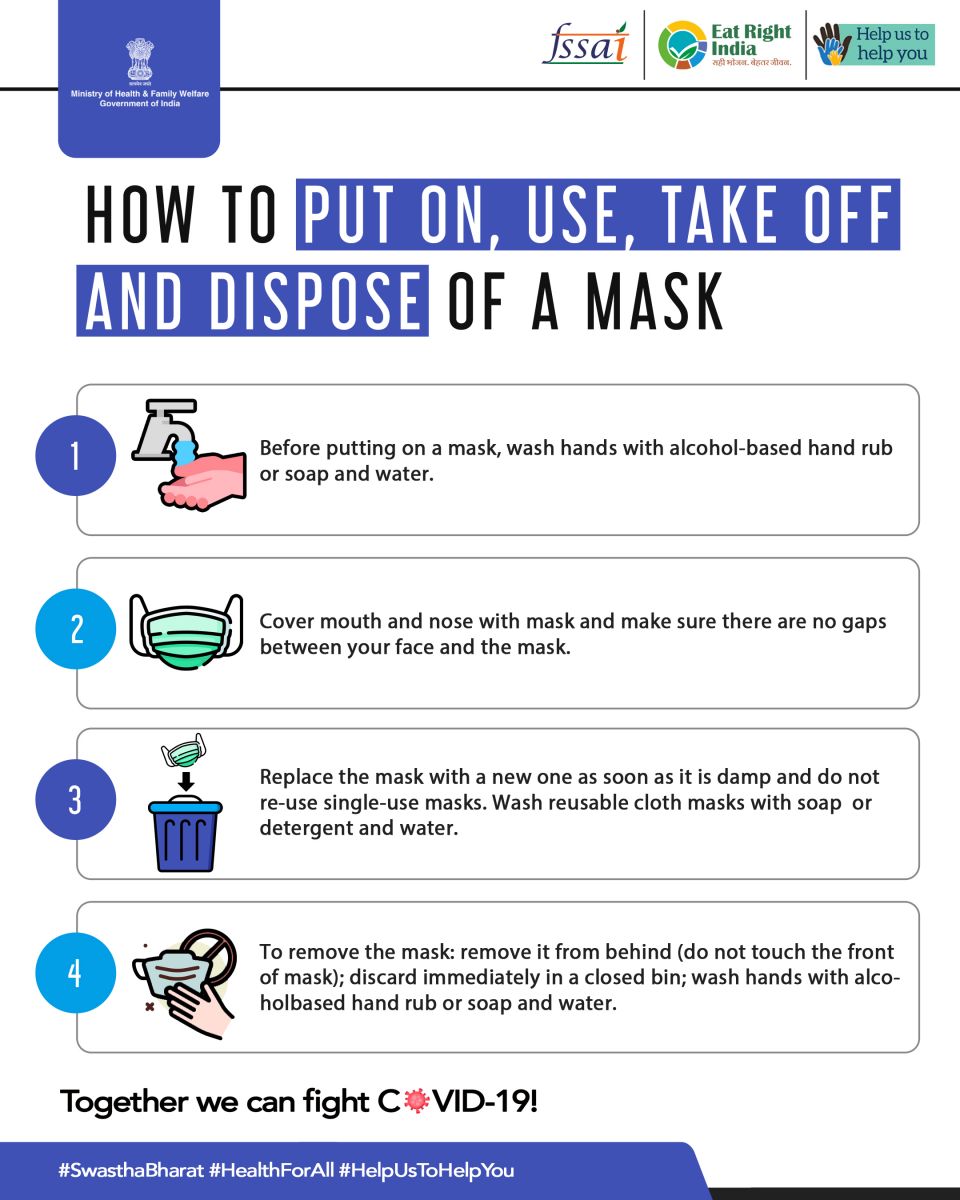 How to put on, Use, Take off and Dispose of a Mask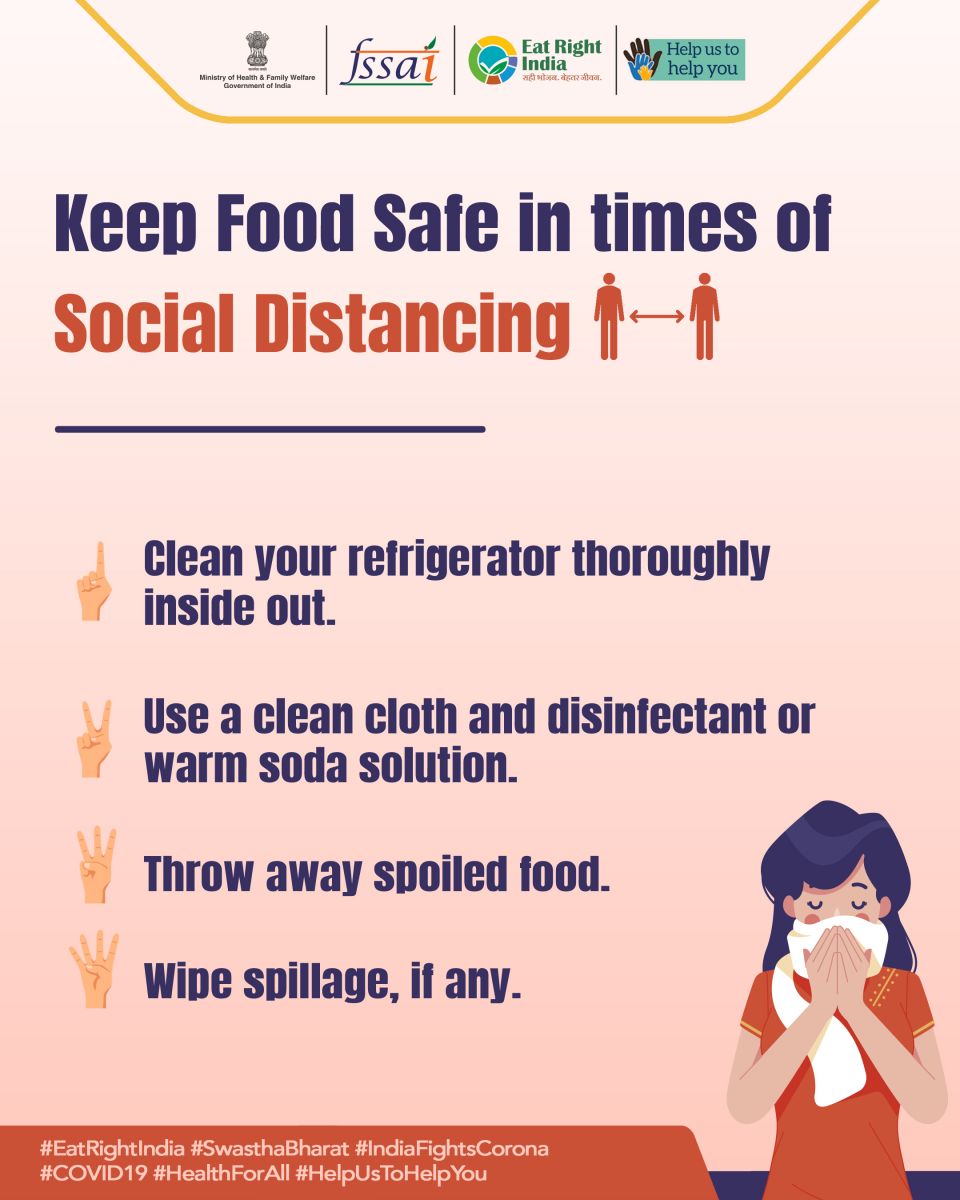 Keep Food Safe in times of Social Distancing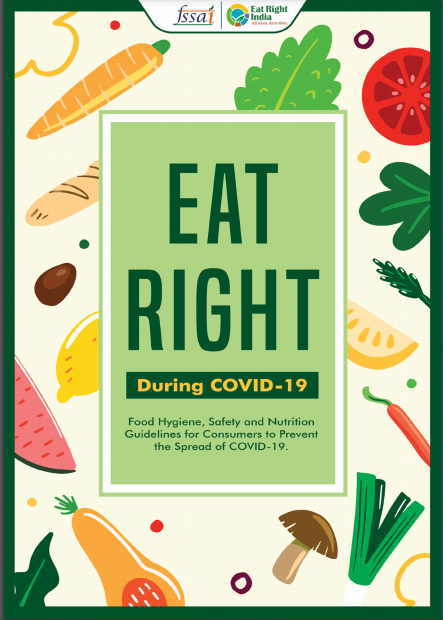 COVID-19 Guidance Note